Where Patient Care Meets Service Excellence
Welcome to 600 Tecumseh Family Dental. Located in Windsor, Ontario. We provide family, cosmetic and specialty dentistry. We also provide emergency dental services. We are a fully-digital dental clinic equipped with the latest technology providing very high standards of dental care, safety and comfort. Our technology compliments the personal attention provided by the dentists, clinicians and non-clinicians.
Dentistry at 600 Tecumseh Family Dental is a blend of healing arts and sciences. It is an art enhancing your personality and smile. It is a science providing dental care through diagnosis and treatment of adverse oral conditions with prevention as the ultimate goal. We look deeper. We practice informed dentistry. No patient ever leaves the dental office without being informed of their oral health condition.
New patients (and emergencies) are always welcome to our dental practice. We pride ourselves on trying to make dentistry a pleasant experience and strive to care for all your dental needs as thoroughly and efficiently as possible. We look forward for an opportunity to provide you with excellent dental care.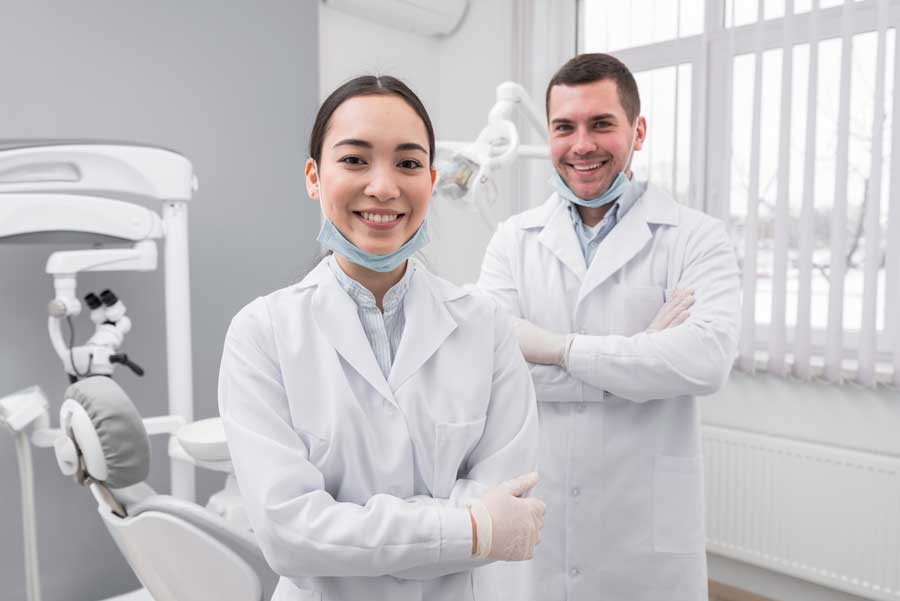 General
Regular dental visits are important to minimize oral health problems.We can take care of your exams, regular cleanings and other routine dental needs. Cosmetic
Say hello to summer with our Cosmetic Treatments. With options ranging from Zoom Teeth Whitening, to Invisalign, and Veneers. We can make your smile bright and beautiful. Restorative
We can repair your damaged or missing teeth with restorative dentistry. Improve your overall oral health and restore your self-confidence with restorative dentistry.
At 600 Tecumseh Dental, we are committed to providing high quality comprehensive patient focused dentistry in a comfortable and caring environment. Our motivated team of professionals are dedicated to building trusting relationships. Our constant pursuit of excellence enables patients to make educated decisions regarding their oral health.
We pride ourselves on our quality of work and patient focused care is instrumental to our success as a dental organization.